THE TOOLS YOU NEED
TO UNLOCK YOUR
VOCAL POTENTIAL
Our innovative tools have been designed by aerospace engineers to help you enhance and improve your vocal development, health, and wellbeing.
Challenge what you know about voice training.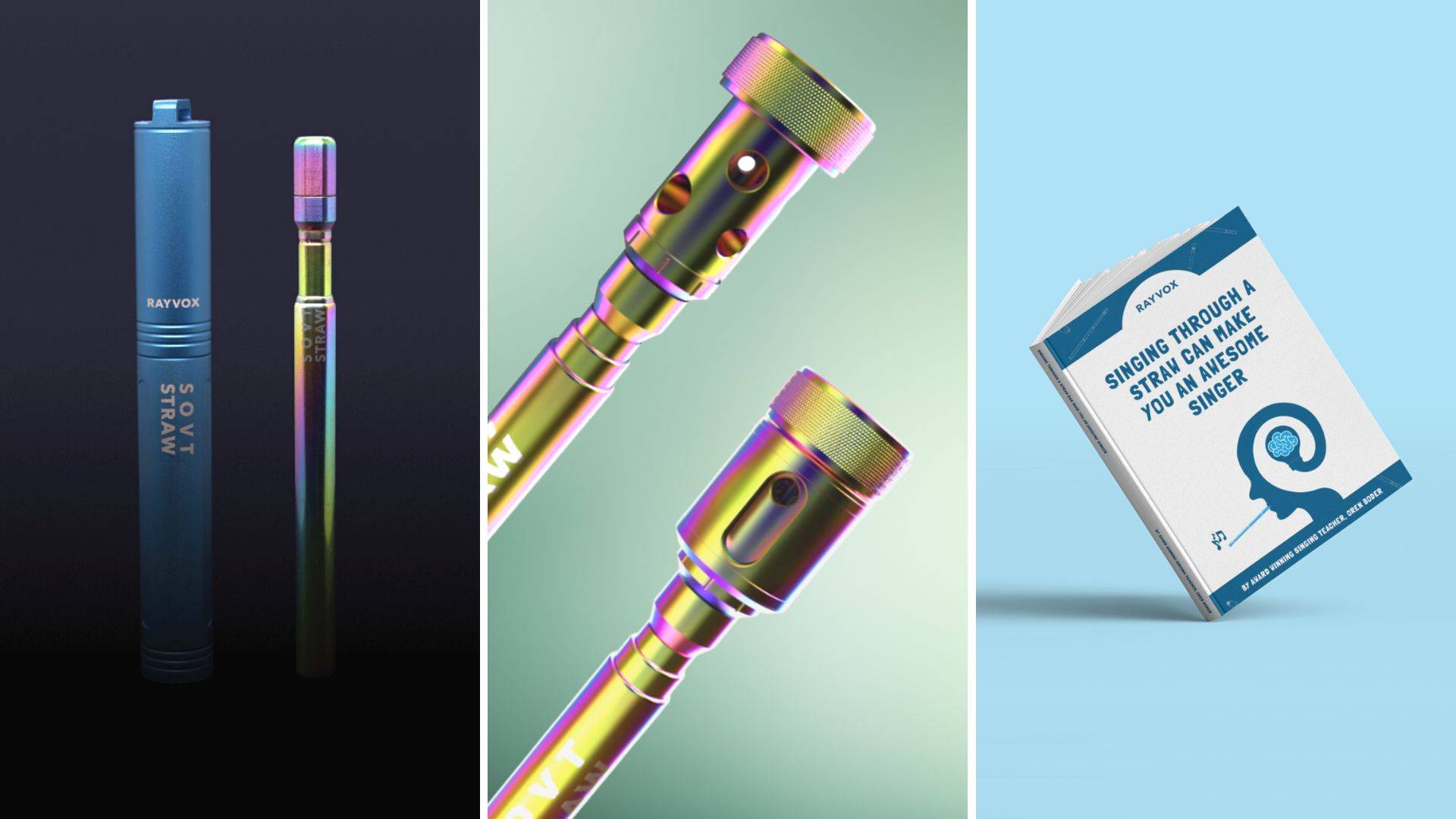 <b>SOVT STRAW <br></b>
FOR SINGERS AND VOCALISTS<b><br></b>
We've engineered our SOVT Singing Straw specifically for the purpose of enhancing the vocal development benefits of straw phonation, enabling you to build vocal strength, gain vocal power without straining, and sing with ease.
<b>SOVT STRAW <br></b>
FOR SINGERS AND VOCALISTS<b><br></b>
Thanks to your continued support, we've sold out of our v2.0 SOVT Straws. We've been working hard over this last year to fine-tune our products, and have developed our new v3.0 SOVT Straw. It's similar to the original, but has a little bit of mechanical tuning to make airflow and resistance capabilities even more accurate. Think of it like tuning the engine in a car... But for straws!
We're currently manufacturing a LIMITED number of our v3.0 SOVT Straws. If you want to be notified as soon as they go on sale, sign up to our waiting list below! <b>HOW SINGING THROUGH A STRAW CAN MAKE YOU AN AWESOME SINGER</b><br>
FREE WORKSHOP<b><br></b>
Learn the revolutionary vocal training technique that's taking the industry by storm. Instant results, completely free.
OUR TOOLS CAN HELP MAKE EACH AND EVERY VIBRATION MORE EFFICIENT BY
THE CHOICES YOU MAKE IN LIFE WILL MAKE YOUR LIFE. CHOOSE WISELY.

Thank you SOVT Straw for revolutionising my warmup!
<b>Carrie Hope Fletcher</b>
Never has it been easier or more fun to rapidly transform your vocal tone and quickly build vocal agility.
<b>Stephen Horst</b>
My voice not only feels as strong as before, but even STRONGER. This little baby is miraculous!
<b>Rhonda Marsh</b>
This is a game changer for vocal warmup.
<b>Matt Lucas</b>
West End Performer / Comedian
<b>INNOVATION THROUGH MEANINGFUL R&D<br>AND ENRICHED BY AWESOME SCIENCE!</b><br>
Our products, methods, and techniques have been designed and engineered to offer the maximum benefits for vocal development, by enabling you to make live moment-to-moment adjustments to the way you train your voice, ensuring you always work with maximum efficiency.

Never before has it been easier to:
- Sing with ease
- Strengthen your voice
- Recover tired and fatigued voices
- Gain vocal power without straining
- Give the vocal folds a protective 'air cushion'

We've taken care of the science, so you can take care of your voice.
SINGING THROUGH A STRAW WILL MAKE YOU AN AWESOME SINGER<br>
​Download our FREE ebook - Singing Through A Straw Will Make You An Awesome Singer, featuring a foreword by Dr. Gillyanne Kayes of Vocal Process.
The book explores the science behind semi-occluded vocal tract exercises, whilst also diving into the different techniques, sounds, and applications for SOVT. You'll learn why we think using a straw dominates the SOVT exercise domain, with two immensely practical techniques that we believe every single teacher, singer, and voice user should use as part of their daily teaching/vocal routine, as well as several other complimentary exercises, sounds, and techniques.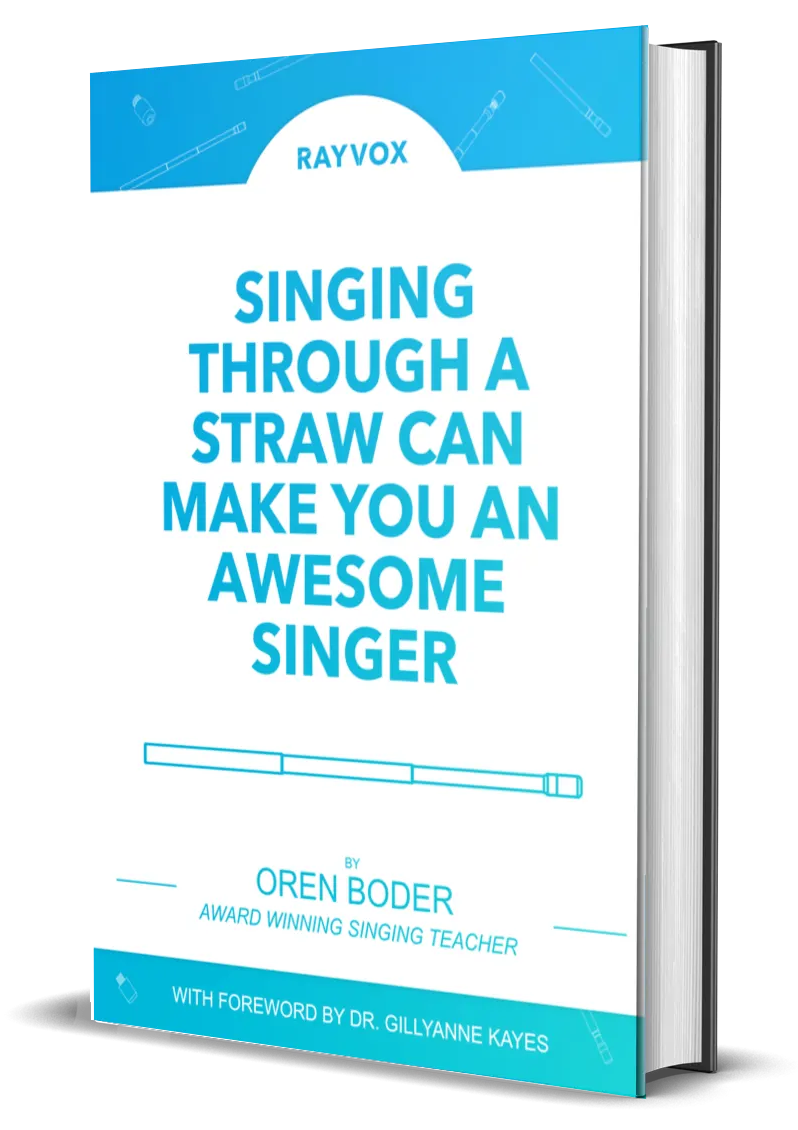 <b>SOVT STREAMING COURSE</b>
PRACTICAL, THEORY, SCIENCE<b><br></b>
In this 2 hour CPD accredited streaming course, learn the core science and theory behind semi-occluded vocal tract exercises/straw singing, how and why they work, as well as how to select the right straw configuration for the person you're working with.
<b>UPCOMING EVENTS</b><br>
The REIGNITE FUND was setup in response to the government announcements that London will be in Lockdown to combat COVID-19, which includes the closure of our theatres and the cessation of all performances.
Our aim is to support the long-term continued vocal health and development of performers who have been negatively impacted by the closure of the London Theatres, by offering vocal-care packages and dedicated SOVT Singing Technique training.
THE CAST OF LES MISÉRABLES RECEIVED OUR FIRST VOCAL CARE PACKAGES
<b>EQUIPPING YOU WITH THE TOOLS FOR SUCCESS!</b><br>
We're really passionate about our work, and we love sharing as much as we can with the world.
We've collated our best work to the right, with easy access links...
BE NOTIFIED WHEN WE RELEASE NEW PRODUCTS, DISCOUNTS, AND UPDATES.